Talented mum Nicole put together this awesome racing car party using Little Dimple Designs printables. So creative with the food labeling to match the theme, I also like the addition of the tires and road cones to add to the appeal.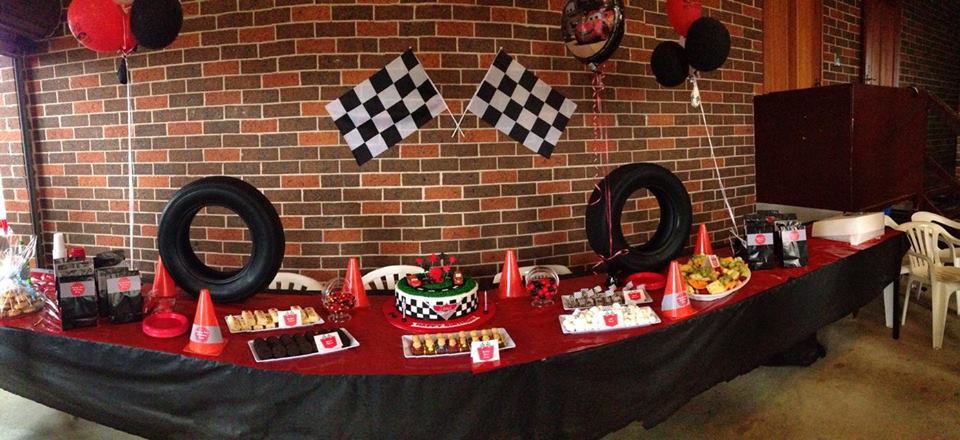 Party table set up – What an effort by Nicole! Love the detail.
Nice touch with our Licence Plate printables – I'm sure the kids had a ball looking for their names! Thank you to Nicole for sending the photos through and Happy 2nd Birthday to Joey.
Party Credit
Printable Party Pack designed by Little Dimple Designs
Tina x