Tiffany & Co. Banner for Emmy & Co. 1st Birthday
Having a baby is a blessing to a family, it always brings joy and laughter to the entire family. And as a baby reaches its 1st birthday, parents always call for a celebration for a memorable day of their child's special milestone.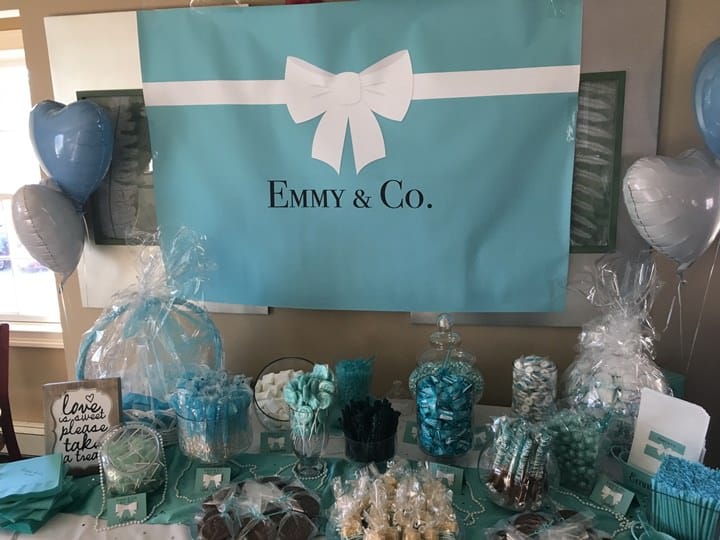 Emmy's mom Dorin has organized this blue theme birthday party for her loving Emmy. The candy buffet table filled with candy and treats is beautifully organized and matches our Tifanny & Co. Banner design which really makes for an elegant 1st birthday party.
Kudos to Dorin for this beautiful and elegant birthday party theme she put together for her little Emmy. And thank you too for sharing the photo of your daughter's memorable day.
Party Credit
Tiffany & Co. banner and printable party decor designed by Little Dimple Designs
Tina x